Question: How do I lift weights if I don't want to get big and bulky?
I get this question from about half of my female clients.  They are always afraid of getting big, bulky, man muscles.  It's a valid concern.
But I very rarely get this question from a girl who is really lean.

Kendra started to get really lean and hot right about when she started doing full unassisted pullups and dips.
My leanest and sexiest clients have been lifting for a long time already.  In fact, they're usually pretty strong before they even come to me.  The clients that come to me at 23%-26% bodyfat are almost always lifting weights already, and are pretty strong.  And working out with me, they get even stronger.
Girls that are "rockstar lean", like 17-21% bodyfat, are always lifting weights.  You just can't get that lean without a good lifting program, a good cardio program, and a good eating program.

Hilary gained muscle and got leaner. It was only after adding in weight training that she finally got lean and sexy abs.  Now she deadlifts over 200lbs.

Unless you are genetically gifted, you cannot get to rockstar lean, toned, and sexy, with just cardio and eating.  You have got to be lifting weights also.
That's why all of the marathon runner girls that come to me are "skinny fat".  All cardio.  No weights.  Usually no diet either.  They're skinny and they still have a pooch on their belly.
How strong are the strong hot girls?  Bodyweight pullups for starters.  One legged squats all the way down butt to the floor.  "Boy" pushups?  That's just for starters, they are moving on to much more advanced pushup variations like "Hindu" pushups and "screw" pushups.
I show all of the girls in my gym the picture of one training client who has 19% bodyfat and almost a carbon-copy of Jessica Alba's body.  She's lean, hot, skinny, and small.  Girls are often shocked to find out that she does pullups, bench presses her bodyweight, and does lunges with 40lb dumbbells in each hand.  If you want to be "Jessica Alba Hot", you are going to need to be strong.
All of the group exercise instructors lift weights.  And they are strong, strong women.  Sure they use the Group classes for their cardio, but that's not all they are doing.  Sure you can love your Pilates, but it's not enough to get you a rock star body.  You've got to lift, and you've got to lift heavy.
Some girls still swear that if they lift weights they bulk up.  Here is the answer:
IF YOU ARE GETTING BIGGER YOU ARE EATING TOO MUCH.

It takes a huge amount of food to gain significant size.  Just ask all the guys in the gym who are "trying to get big".  It takes a lot of food.  If you are "bulking up", you are eating too much food.
Studies have shown that some women unconsciously eat more when they work out.  Or they "feel like they've earned eating more" when they lift.  Regardless, the problem is eating more food.
Let me clarify - it doesn't take a huge amount of food, it takes a huge amount of calories.  The two are not the same thing.  If I eat at Taco Bell, I get relatively little volume of food for the amount of calories I am consuming.  On the flipside, if I cook at home with fresh whole food, I might get three times as much food for much less calories.

I beat this to death: Keep a food log.  If there is one thing that you get out of reading my blog, let it be this.  Keep a food log.
By Josh Hillis
It's summertime and everyone is stepping up their game.  If you want to kick your workout routine up a notch, there's no better way than joining a community of people who are all doing the same thing - and having the newest, most cutting edge workouts.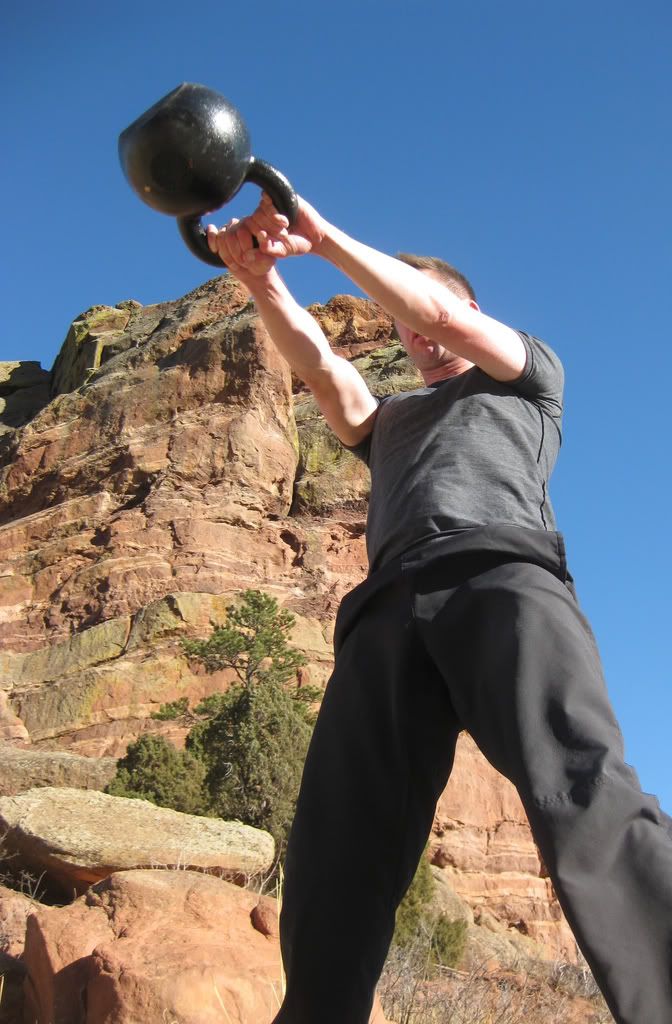 Josh is the author of the ever-popular fat loss e-book: The Stubborn Seven Pounds
If you've already completed The Stubborn Seven Pounds, take it to the next level with one of these two programs:
"I've seen more results in 6 weeks training with Josh than I saw in the previous two years working out on my own" -Stephanie Weis